FIRE SAFETY
MEANS PEACE OF MIND
Fire safety is a real concern as the Chimney Safety Institute of America (CSIA) says that nearly 23,000 homes catch fire annually due to an issue with the fireplace or chimney.
One of the most common problems is a buildup of creosote, which occurs over time. This can lead to chimney fires or, in the case of severe blockage, carbon monoxide entering your home.
To keep your home safe, the CSIA recommends annual chimney inspection and sweeping. Don't put off your peace of mind!
Fiddler on the Flue was started by Chuck Odermann in 1980, providing a full range of affordable chimney services in Penobscot and Hancock Counties, including Lincoln, Bangor and Ellsworth, Maine.
We are family owned and operated. Chuck's son-in-law William and daughter Leah, now run the company, each having over 20 years of field experience with Chuck providing valuable technical support. Over the years, we have worked hard to develop and maintain a reputation of honesty, quality, and professionalism with our customers.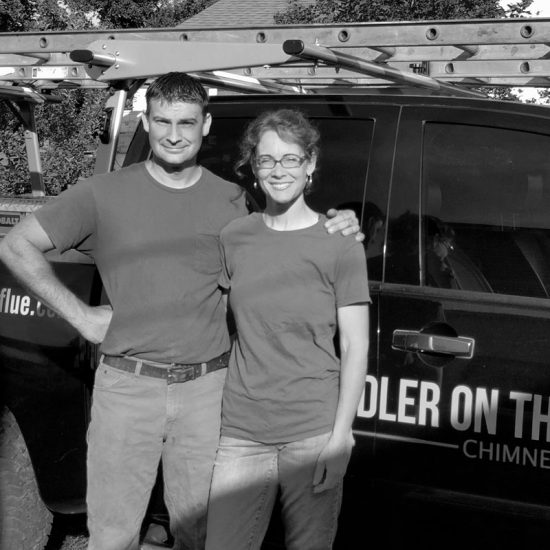 CONTACT
call us or use the form below